James Joyce, "The Cat of Beaugency" / The Cat and the Devil: A Gallery of Editions
[ This web page is still in the building stage ]




Dodds & Mead (NY 1964)
[ see more ]

Faber (London 1965)
[ see more ]

Moonlight (London 1980; NY: Schocken 1981)




French

Gallimard Editions trans. by Jean Borel with ills. by Jean-Jacques Corre (1966) and Roger Blachon (1978, &c.).



[ top ]


Joana Morais Varela, trans.
Contexto (Lisboa 1983)
Lygia Bojunga, trans.
Cosac Naify (Sao Paolo 2012)
Dirce Waltrick do Amarante, trans.
Iluminuras [São Paulo 2013)

Trans.by Marcelo da Silva Amorim & Ana Graca Canan,
with ills. by Arthur Seabra (Brazil: UFRN Edu 2013).

Eclair Antonio Almeida, Filho (Bauru 2016), trans. [bilingual]
The Cat and the Devil / O gato e o diabo e The Cats of Copenhagen / Os gatos de Copenhagen.
[ top ]

Various Nations

Fritz Senn, trans.
(Berlin 1973, 1995)

Celâl Üster ([Istanbul] 2012)

Tomislav Torjanac, ill. (Lisboa 2103)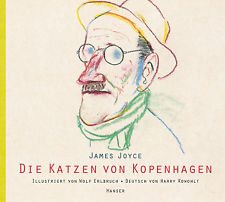 Harry Rowohl, trans., Wolf Erlbruch,
ill. (Berlin: Hanser Literaturverlage 2012)